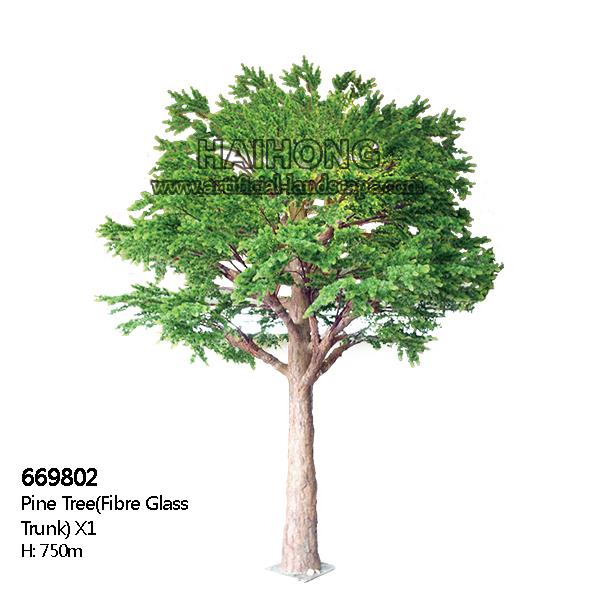 Add to Favorites
Share
Rustic Artificial Pine Trees
Payment

Origin

China Mainland

Minimum Order

5

Packing

Pieces
Product Detail
Rustic Artificial Pine Trees

Name

(Indoor &Outdoor) artificial Rustic Artificial Pine Trees

Item No.: Ref. pic.:

Artificial maple Tree manufactured with our fake pine foliage, The artificial pine foliage is used to create both large pine trees and small fake trees.

Material

1).Leave: fabric , PE anti-UV plastic
2).Trunk: firber glass with steel pipe inside/ natural bark
3).Bottom: square steel plate for the tree's fixing

Total height

3m ---16m (10ft---54ft)

Diametre of the crown

2m---9m (6.6ft---30ft)

Diametre of the trunk

0.5m-1.2m

Using

planning and design landscaping architectures
large artificial landscape plants are used for tourism, real estate, theme parks, water parks, public spaces, etc.

customers in more than 100 countries and regions all over the world.

HAIHONG EXCELLENT R &D team

You can quantify the value of our R &D team under 5 typical international level projects.

1) The biggest single constructional building in the world –"The 2013 Fortune Global Forum"" Chengdu Global Center", to be honoured as "we can see the world from here, also the world watching here".

2) The largest complex of flowering landscape hotel ( Colorful Yunnan : City of Flowers ) in Kunming. Kunming is the flower city of China, motherland of plants. It's a challenge to meet the city's standard of artificial plant , the eternal qualities are basic requirement

3) The new landmark of Macau with the tallest Ferris wheel in Asia - "Macau Studio City". Once again to prove our perfect R&D team work, qualified outdoor UV resistant & fire retarded standard.

4) The partnership with the largest property developer in China - "EVERGRANDE", we have completed over 200 projects.

5) We have a big step forward in the international artificial landscape history, to approve by & cooperate with the top theme park developer of the world - "Shanghai Disney Resort" & it's design team from Australia.

Those five typical projects as above mentioned to show HAIHONG is outstanding from the industry.

HAIHONG's brand name & market share are partly from the service, our service not yet ended at the moment of delivery from HAIHONG. We provided 2~3 years follow up after sales service and hot line service to handle & collect customers questions and feedback.
2
YRS
Haihong Artificial Plants Manufactory
China
Favorites